The winner of the CSI2* 145 cm class, sponsored by Solar4You, was Finnish rider Petra Heikkinen on Hurby in time 62,97 seconds. Second place went to Latvian Anna Arkhipova on Heesamar in 64,63 seconds. Lithuanian rider Irmantas Grikienis was over a second slower and took the third place on his partner Hjustacus Omhg in time 65,39 seconds. Fourth place went to our home rider Susan Kaleta on Hudson Hornet in time 65,57 seconds.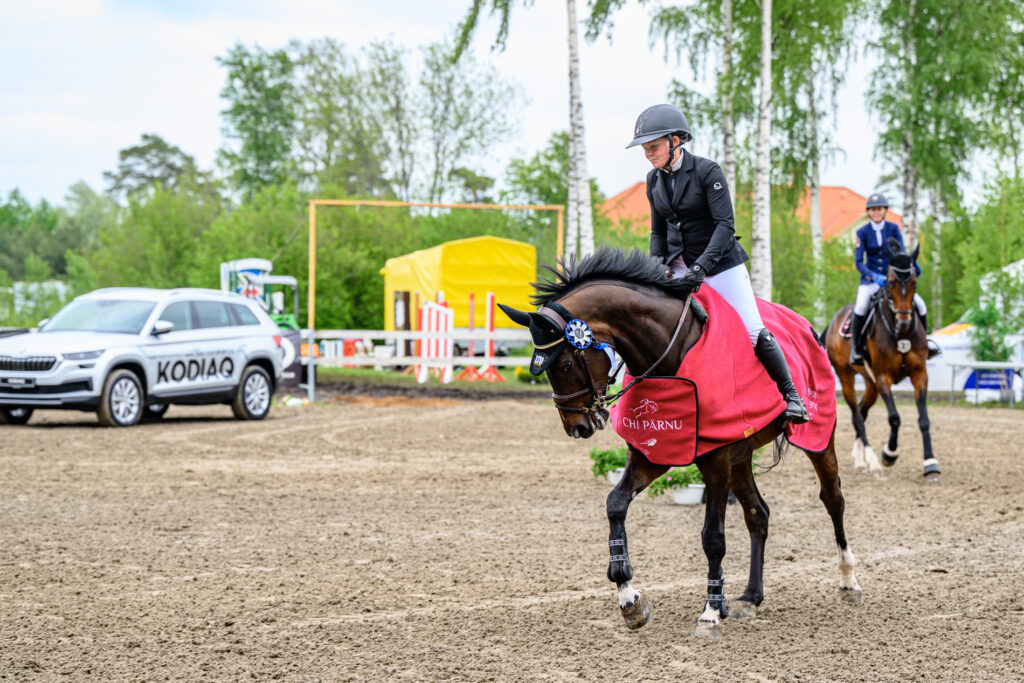 The first class for 5-year-old horses was a class held in accordance with article 238.1.1, taking into account only penalties and not ranking the competitors by time. We had 14 clear rounds: Urmas Raag (EST)– Calinka Esqui, Kristaps Neretnieks (LAT) – Action Bird, Elizabete Krista Jurasa (LAT) – Alba, Susan Kaleta (EST) – Salton, Riina Seder-Zalite (EST) – Vincent Von Seeder, Selena Mändsalu (EST) – Viva La Vie, Andriy Rudiy (UKR) – Belizar Von Seeder, Mihkel Ait (EST) – Miracle, Vanessa Mälberg (EST) – Miracle, Tiit Kivisild (EST) – Zander JT, Petra Heikkinen (FIN) – Maluta, Ville Paloheimo (FIN) – Corinta, Urmas Raag (EST) – Virginia and Catlin Vatsel (EST) – Vincero. The winner of the 6-7 years old horses class was Lithuanian Kristupas Petraitis on Chico in time 25,52 seconds. Third place went to our home rider Hanno Ellermann on Kristallo in time 28,02 seconds. CSI2* 120 cm class, sponsored by SConstruction, was a party for the Estonian athletes and Madis Morna on Galatejs managed to take the first place in time 54,67 seconds. Matas Petraitis on Quidam Stakkato remained unbeatable in the CSI2* 130 cm class again in time of 25,59 seconds in the second phase.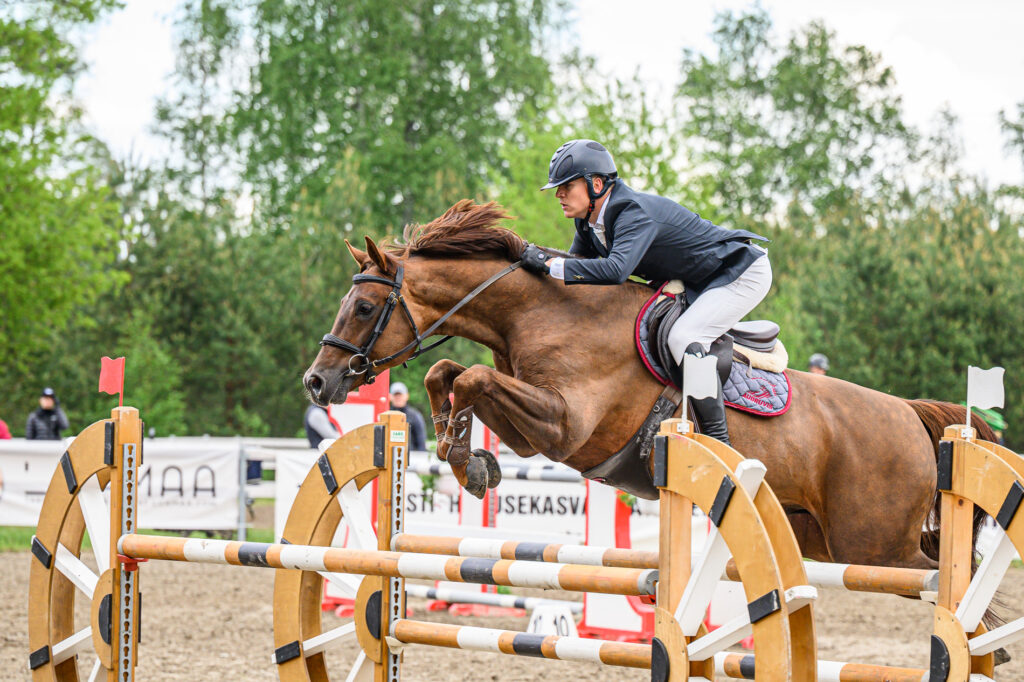 On the first day of the Driving competition, the winner of the main class, CAI3* singles is Finnish driver Talvikki Järvinen with Danser T. Ülar Raudsepp driving Friidom taking the victory in CAI2* singles. At 2* pony pairs, Finnish driver Mia Ventoniemi took first place with ponies HS Luzille Miris and Lizalie Miris. The national lower class winner is Latvian Dace Sture driving Presto and the winner of the national medium class is Latvian driver Anda Pavlovska with the horse Krams. Jeanette Lund Stoen won the pony singles with Frondraig Cardi Bach.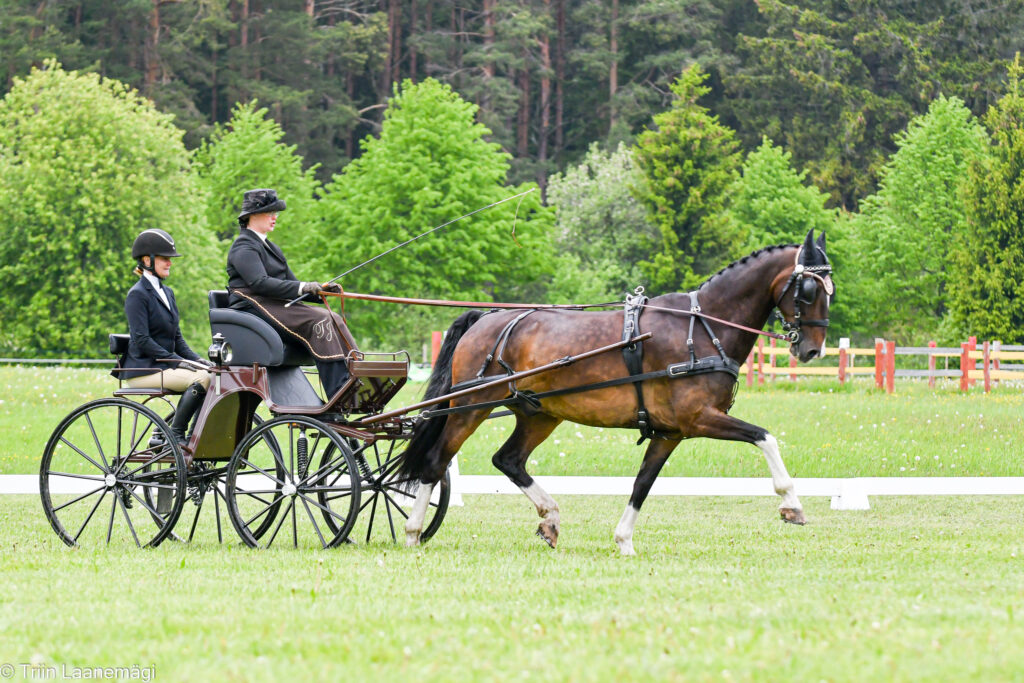 Congratulations to all the winners!